The exciting summer voluntary activities 2020 at My Khanh Commune, Phong Dien District, Can Tho City
Green Summer Volunteer Campaign 2020 has been implemented by the Youth Union - Student Association of Nam Can Tho University since early June 2020 with three groups coming to My Khanh commune (Phong Dien district, Can Tho city), Thoi Hung commune (Co Do district, Can Tho city) and Thuong Phuoc International Border Guard Station (Thuong Phuoc 1 commune, Hong Ngu district, Dong Thap province)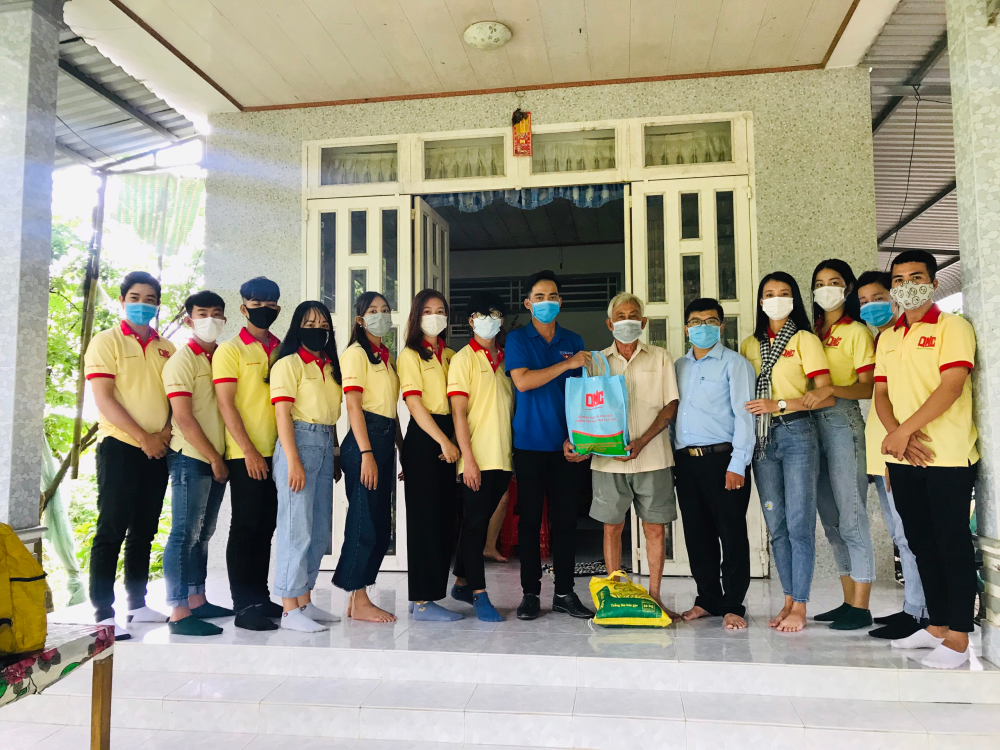 The volunteers and local leaders gave gifts to poor households in the commune
The 2020 campaign was different from previous ones. At My Khanh commune , Phong Dien district the volunteers were not gathered for a long time, but they formed small teams. From August 3 to August 5 50 volunteers with 4 squads had slogans which are soldiers for the community, soldiers for dear juniors, soldiers for the environmental landscape, soldiers always remember their fathers' efforts.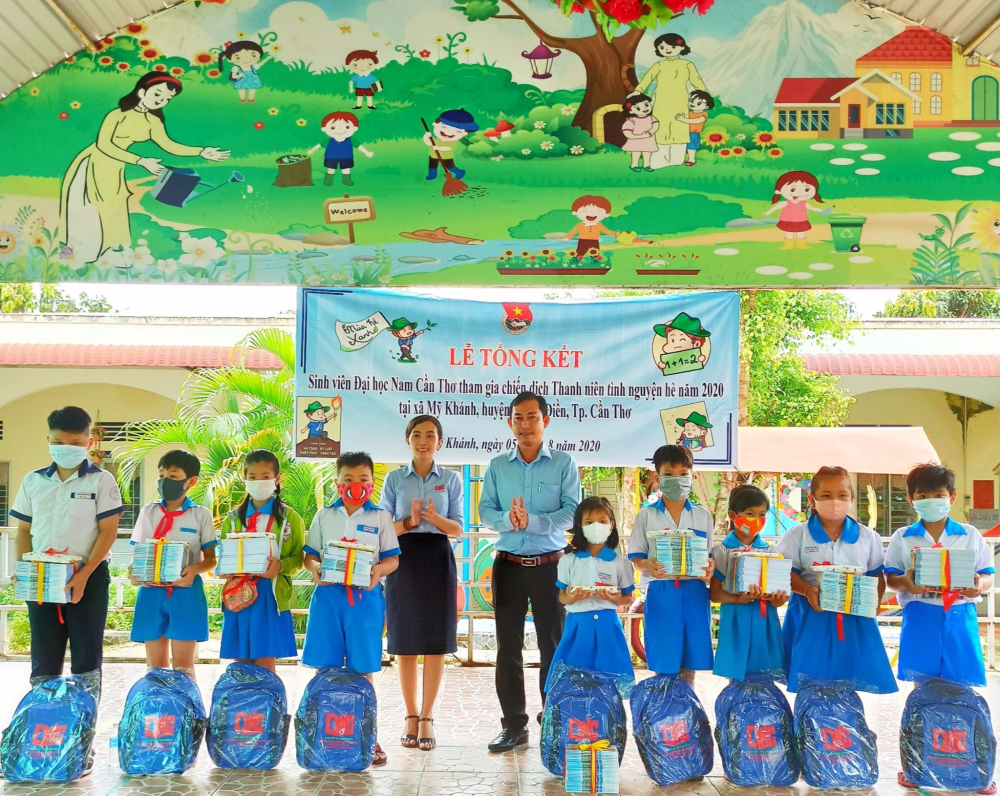 Ms. To Thi Ngoc Tram-Deputy Secretary of the Youth Union - President of the Student Union of DNC and local leaders gave gifts to poor students overcoming difficulties
The volunteers have done the project "Beautiful schools for you" at My Khanh and My Phuoc Kindergarten. They painted school fences, brushed slippery floors, made 03 wall paintings and contributed to create a beautiful landscape.

Beautiful schools for you at My Khanh kindergarten
With the aim of combating climate change and creating dykes to prevent landslides, the volunteers also joined the local union members planted 150 new yellow bell trees, 100 canary trees, cleared the bushes for vision at Vinh canal, My Loc hamlet and 200 star trees on Vong Cung road.
The volunteers also participated in the maintaining construction of the 3.5m road in My Long hamlet with a total length of 300 meters and gave 07 gifts to policy families and poor households in the area with a total value of 2.1 million VND and presented 10 gifts to children with a total value of 2 million VND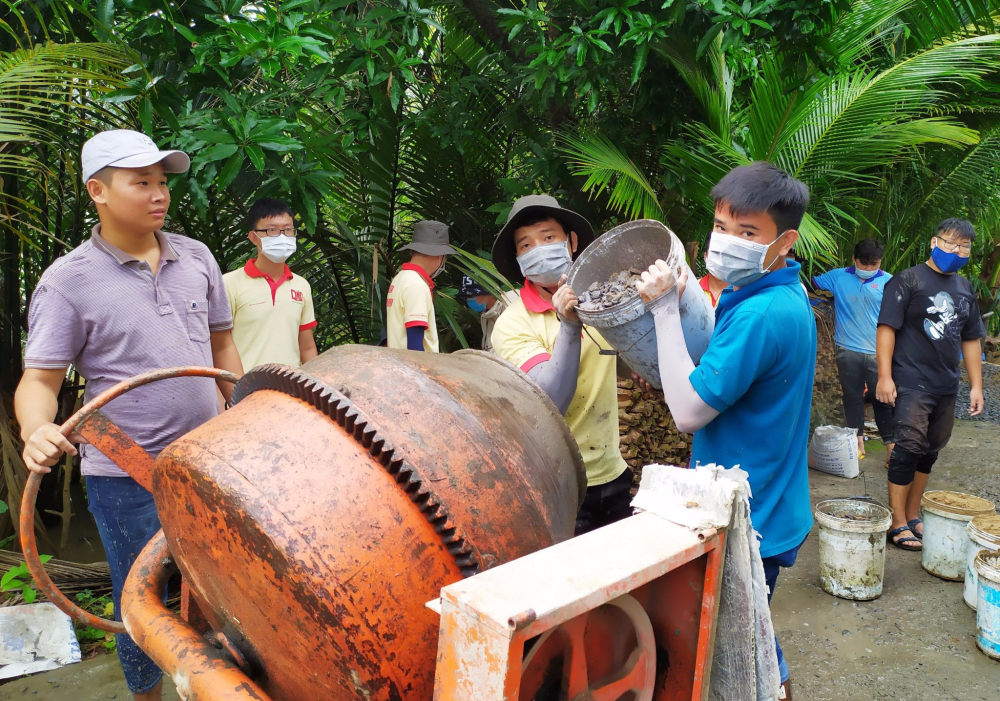 The volunteers joined the Local Youth Union members to repair and build 300 meters of rural concrete roads
Participating in the campaign is not only to learn and have more experience , but also to full fill the ambition and enthusiasm of their young moments.
The volunteers in the campaign
This is the sixth annual campaign with many meaningful and practical activities to help local people build new rural areas organized by Nam Can Tho University .
Minh Thông